Overview > Our specialties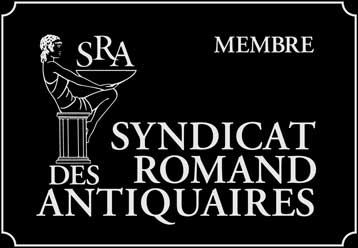 At Aut'Antic, we specialize in Archaeology (since Prehistory): mainly Chinese, Egyptian, Greek, Pre-Columbian, and Roman archaeologies.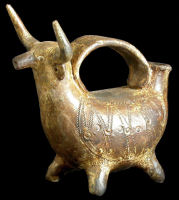 Taurus-shaped terracotta pot, etruscan, 8th-4th centuries B.C., Italy.
Nevertheless as we seek Antiques, we may also have great opportunities for other archaeologies such as Babylonian, Greco-Buddhic (Gandhara), Syro-Hittite, etc.
and for nice and rare pieces : silverware, slashers, bronze castings, small-size furniture, porcelain, sculptures, paintings, etc.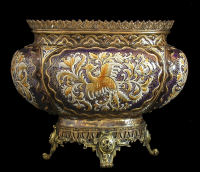 Antique french faience jardiniere planter, Choisy-le-Roi, bronze framed, Napoleon III era. Piece from Le Chateau du Congo, near Roubaix, France.
Should you need any further information about one or more antique pieces, please do not hesitate to contact us by e-mail ("
contact us
") or by phone :
0041 79 404 63 08 ou 0041 79 660 82 87